Our Nightwalk™ LED Collar is the answer to the problem all dog owners face during night walks. Our bright LED collar ensures you -- and vehicles -- can see your best friend at all times.
With just one quick click you can switch between the 4 flashing modes, and you and your pup are ready to go.
As our LED Collar comes with a rechargeable battery, you will not have to worry about the cost and hassle of replacing batteries.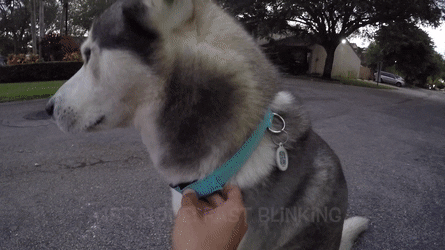 Sizing: Please consult our siging chart above and leave some space for your pet's neck when choosing the size.